Uncontested Divorce Attorney in Auburn,
New York
Even though you and your spouse may agree on getting a divorce, it is still in your best interest to hire an attorney to advocate for you. Attorney Jill Terry from Jill Terry Law is here to provide reliable representation during your uncontested divorce proceedings. Contact her in Auburn, New York,
and start moving forward.
Schedule a Free 10-Minute Consultation
Jill Terry
Principal Attorney & Owner
Attorney Jill Terry earned her law degree from Syracuse University College of Law in 1991 and is admitted to practice in New York state. Over the past three decades, Jill has fought for the rights of families and individuals who seek uncontested divorces.
Attorney Terry provides her legal services to the areas of Auburn & Syracuse, New York, as well as the counties of Cayuga and Wayne. Contact her today to schedule a free 10-minute consultation for your uncontested divorce case.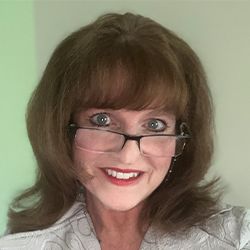 Do You Need an Uncontested Divorce Attorney?
Even if The Divorce Is Mutual, You Need an Attorney.
While you and your spouse may agree to get divorced, you may not agree on details like the division of assets and property or child custody.
That is where attorney Jill Terry comes in. She will aggressively seek solutions that best fit your family's needs.
Trust Attorney Jill Terry
By Your Side the Entire Way

Jill Terry understands how overwhelming this process can be for you and your family. She is committed to working
with you throughout the entirety of your case.
Contact her for reliable representation.
Complete Honesty

During this time, Jill will provide clear and honest communication so that you know how your case is proceeding. She will tell you what you need
to hear to start moving forward.
Collaborative Approach

Since your case directly affects your family, Jill will work closely with you so that she can accurately seek your
goals. To get started, contact Jill Terry Law
in Auburn, New York today.
Contact an Experienced Attorney
What Makes Jill Terry Different?
With over 30 years of experience, Jill Terry has a great understanding of the laws surrounding an uncontested divorce. Contact her and use her experience
for your benefit.
Jill will never stop fighting for the future that you seek. From the very beginning of the process, she will have your best interests in mind and make your
goals her goals.
You will receive no judgment from Jill Terry. She wants to guide you through this case and help
you get to a better place in life. Set up
a free consultation with her today.
Serving Families in Auburn and the Surrounding Areas
At the end of the day, attorney Jill Terry is ready to do everything in her power to pursue justice in your uncontested divorce case. If you need an attorney who you can trust in Auburn or Syracuse,
New York, and throughout the counties of Cayuga and Wayne,
contact Jill Terry Law today to get started.